Three of the best... happiness apps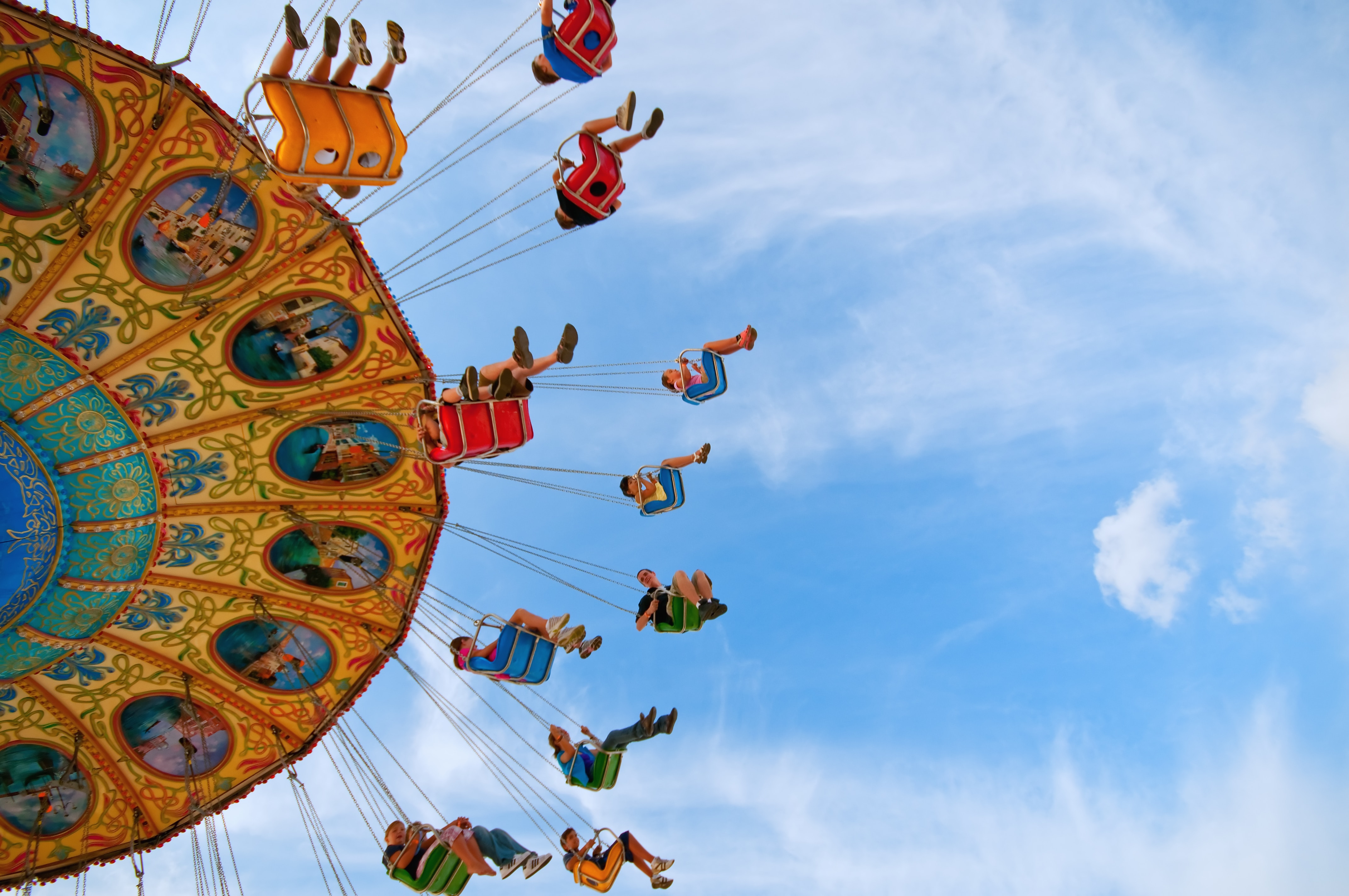 The market for mobile wellbeing apps is in rude health. Last year the total number of health apps available from top app stores worldwide topped 318,000, with a whopping 200 new titles added each day. But do they work? And are they worth the money? The Fill team roadtested three of the most popular pocket therapists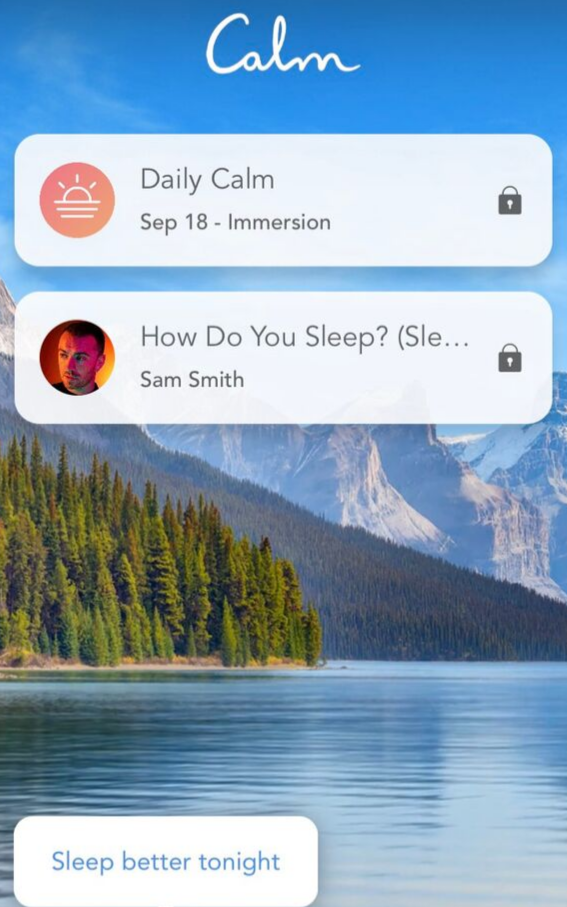 CALM
Best for content
iOS and Android
Free to download; in-app purchases (annual subscription £34.99)
What's not to like about the world's most popular mindfulness and relaxation app? Winner of multiple awards including 'Happiest App in the World', Calm really deserves its reputation as a digital hug.
I opted for the seven-day free trial and so far, I'm loving it. There's a vast selection of free content including breathing and stretching exercises, timed meditations, soundscapes and ASMR techniques. You can also select from a library of more than 100 soothing adult bedtime stories – essentially mindfulness-themed narratives – delivered by audiobook veterans such as Stephen Fry and Joanna Lumley.
There are Daily Calm sessions to help you relax along with 7 and 21-day mindfulness programs for both beginner and advanced users - a brilliant way to build your daily practice. The app even has a Calm Kids option to soothe little ones in bedtime denial.
And with even more content available on Calm Premium for £34.99 per year, you'll be spoilt for choice. If you're looking for a versatile relaxation app then this one is hard to beat.
Lisa Gills, Head of Planning & Strategy Recruitment
Download for iOS
Download for Android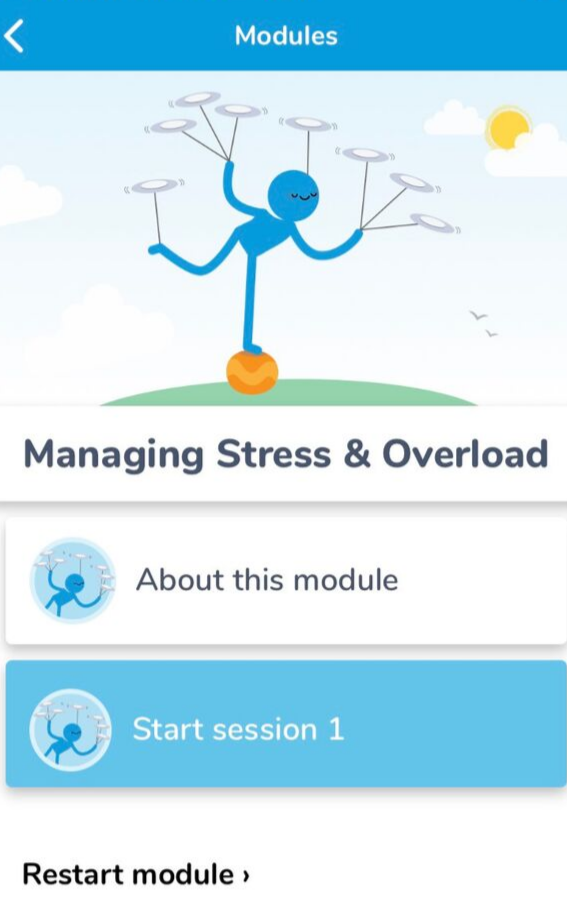 MY POSSIBLE SELF
Best for therapy
iOS and Android
Free to download; in-app purchases (monthly subscription £5.99; annual subscription £59.99)
Approved by the NHS, My Possible Self has been developed in partnership with the Black Dog Institute, specialists in mental health research, to provide content that is clinically proven to reduce stress, anxiety and low mood in eight weeks.
The app has 10 learning modules including Managing Fear and Anxiety, Managing Stress and Overload, nine of which are accessible only when you cough up the subscription. The 10th, Building Happiness and Wellbeing, is free.
The app helps you work through your worries logically using well-chosen nuggets of research. Take the Pie Chart of Happiness: 40% of your mental wellbeing is determined by intentional actions, in other words the way you choose to respond to problems. That's some slice of pie. And by coaching yourself to respond positively, you can learn to take control of your own happiness.
You are also set simple, achievable tasks that boost your wellbeing, such as committing little acts of kindness or reviving an interest that has fallen by the wayside. And a tick in the box does give you a surprising sense of achievement.
Meanwhile the mood tracker, a mini-diary of thoughts and photos, is a manageable way to record any daily ups and downs and in time you learn to recognise – and avoid – what triggers your unhappiness.
As with all cognitive therapies, you do need to invest a bit of time in order to reap the rewards, but this app is simple and effective. Before long you find yourself unlearning negative behaviour without even noticing. Recommended!
Caroline Bailey, Operations Director
Download for iOS
Download for Android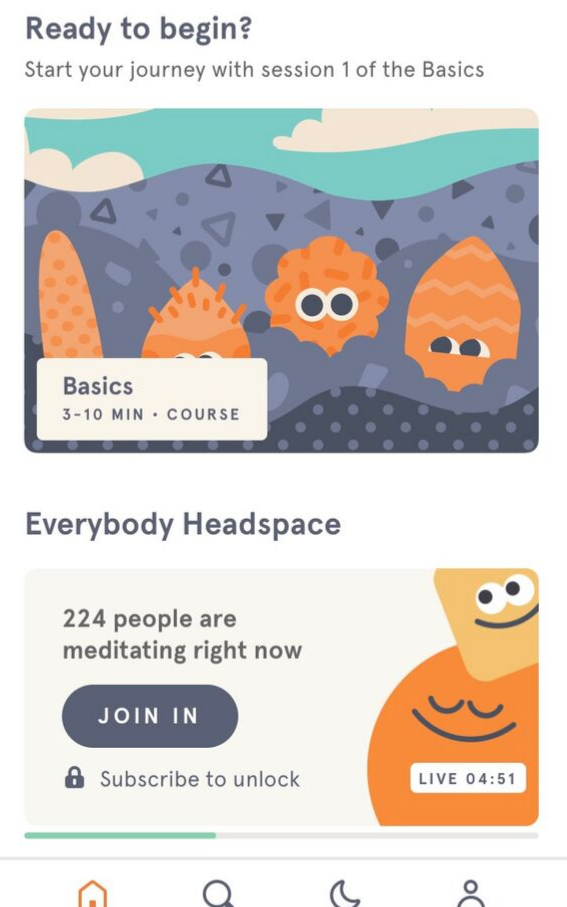 HEADSPACE
Best for beginners
iOS and Android
Free to download; in-app purchases (monthly subscription £9.99; annual subscription £74.99)
Another hugely popular mindfulness app, Headspace has amassed 36 million members across 190 countries since its launch almost a decade ago.
Being totally new to meditation I was a little dubious about trying it, but I'm glad I did. The interface is super cute and guides you through the basics smoothly with jargon-free sessions narrated by Headspace founder Andy Puddicombe, a sports science student who abandoned his degree to become a Buddhist monk.
You can choose how long you want to meditate for and whether you'd like a male or female voice to guide you (both lovely and soothing). There's a decent amount of content on the free version to give you a taster and take you through the basics, including sleepcasts, sounds and wind downs. SOS sessions are perfect for moments of panic, anxiety and stress, while the time-deprived are also catered for with two-minute mini-meditations for a quick mental reset.
The majority of specialised content is only unlocked when you subscribe, which includes things like performance mindset, stress and anxiety, and work and productivity. The app also sends you reminders and tips throughout the day to help you navigate the stresses of everyday life.
Definitely worth a try if you're curious about meditation and not sure where to start.
Rachel Dutfield, Recruitment Consultant
Download for iOS
Download for Android
Want to share a recommendation? Please leave your comments below...
Posted by Caroline Bailey
Friday 27th September 2019
Comments
Be the first to comment on this story!
Thank you for joining the conversation. All comments are moderated before publication, so it might be a few hours before your reply appears here.