Fill publishes its 2020 salary guide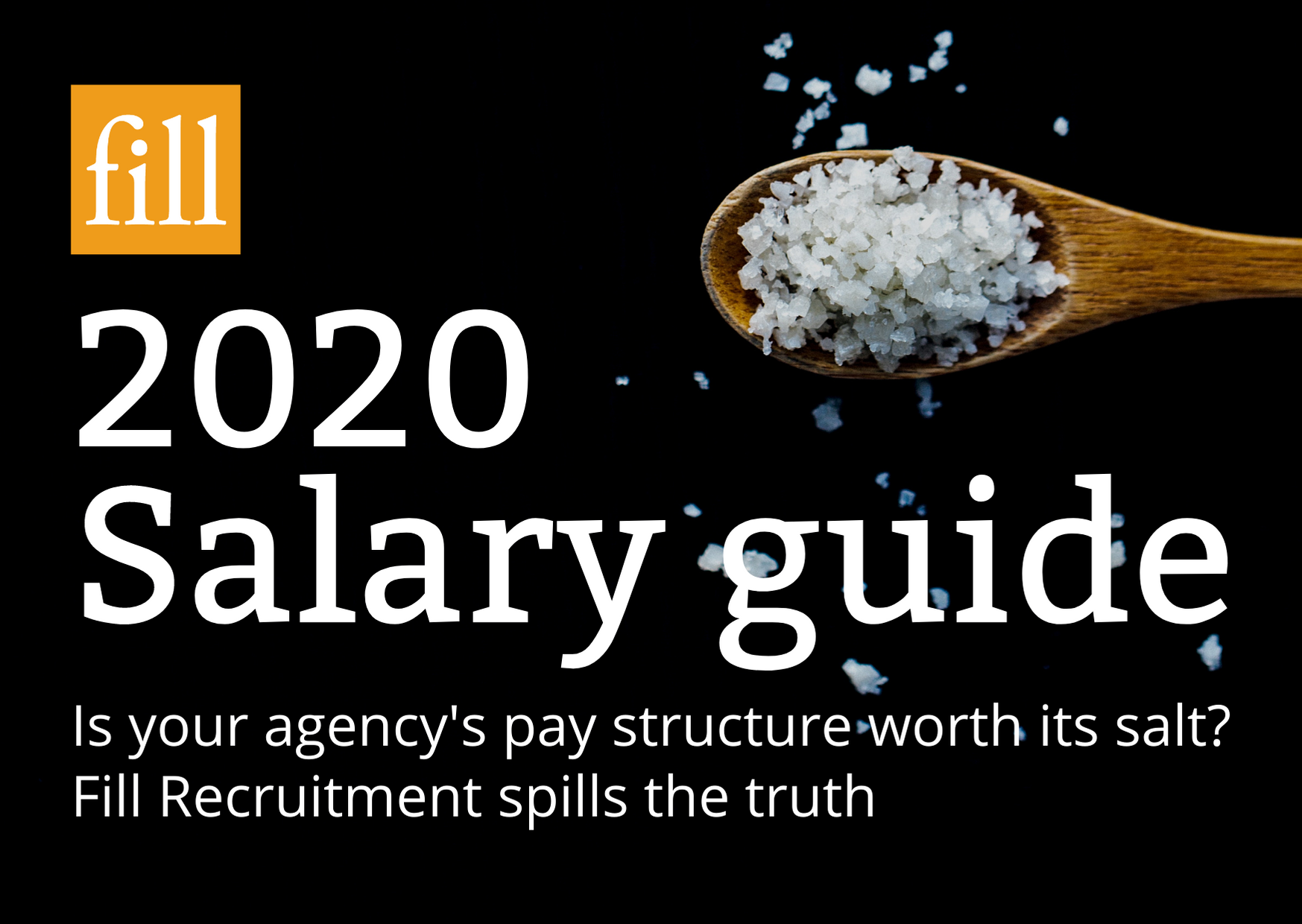 Are you being paid your worth or is your agency selling you short?
For this year's salary guide Fill Recruitment has investigated permanent and freelance pay across the marketing industry, from account handling, planning and branding to creative, social and content.
Our senior consultants also sum up the direction of travel in their sector.
Candidates can download their free guide here, while clients can find their version here.
Posted by Caroline Bailey
Wednesday 5th February 2020
Comments
Be the first to comment on this story!
Thank you for joining the conversation. All comments are moderated before publication, so it might be a few hours before your reply appears here.